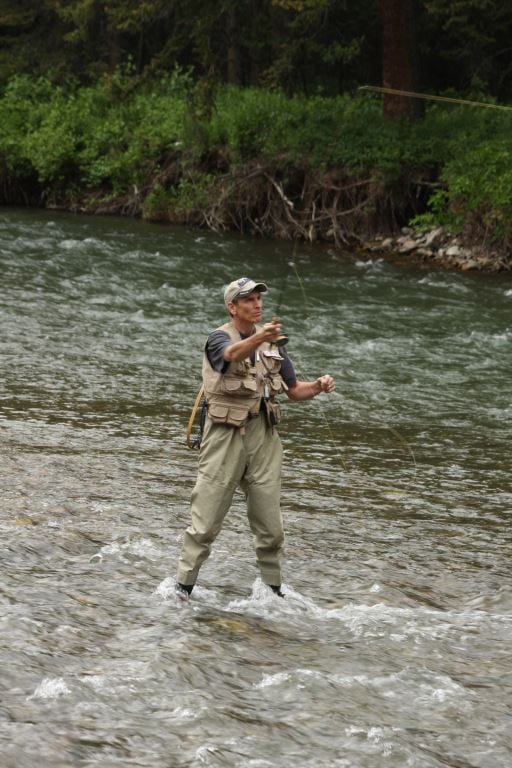 I am one of the lucky ones that gets to work in the technology industry,  but I can't seem to get away from it.  My phone is always vibrating, my inbox is overflowing and I'm running to the next meeting.  Well, I'm taking my life back and making technology work for me while having fun.
There is nothing I love more than being outdoors having an adventure.  Every morning I love to see a sunrise.  Whether it is rising at the beach, over the mountains,  or standing in a stream with my fly rod, seeing the sunrise is the start of a new day and a new adventure.
My biking life; There is nothing better than clipping into my bike and hitting the road, bike path or beach trail.  The stress melts away.
My hiking life;  Hiking is in my blood.  Tod and I enjoy hiking together and have had many opportunities through Scouts.  We both set a goal to hike the entire John Muir Trail together.  We have been marking off sections each year.  Unzipping the tent in the middle of a mountain range and watching the sun greet the mountains is the best.  The challenge of pushing myself to walk 15 to 20 miles through unspoiled forests.
My fishing life;  My family is laughing out loud.  I consider myself a fisherman, but honestly my family could not depend on my fishing ability for food.  I don't catch much, but that's not the point.  The peace and quiet of the river, bundled in waders, boots and my fishing vest while water flows past me while my line whips  through the air,  it soothes my soul.
This next year I am determined to do more of what I love and am going to share my adventures here.